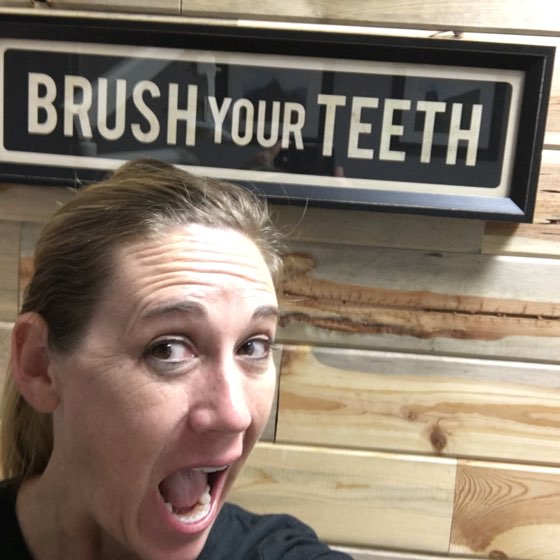 Angie Rhoades
Your Dental Hygienist
"I am a long time user of the "other" sonic brush, and prefer sonic technology to spinning brushes. I am loving the sexy black handle, oh yeah, I called ..."
The most powerful and most effective toothbrush on the market
33,000 Sonic Vibrations per minute
4 week battery life
Charcoal bristles to whiten your teeth
Endorsed and recommended by 1000's of Dentists and Hygienists
$39.99 | $69.99 + FREE Shipping
Via subscription only. $6 per replacement head, cancel at any time.
3 Brushing Modes
Find your perfect partner with our 3 brushing modes — whitening, sensitive and massage
Quadpacer Timer
Every 30 seconds you'll feel a gentle vibrating reminder to move on to another part of your mouth
33,000 SONIC VIBRATIONS PER MINUTE FOR A SUPERIOR CLEAN
The rapidly vibrating brush head guarantees a deep clean every time
BURST SONIC TOOTHBRUSH REVIEWS
Toothbrush

I like the brush and I will recommend it to others within the dental field. Thank you!

Impressed!

I was highly impressed with the quality! Will definitely be recommending to patients!

Love It!

Just got my brush today, and so far I'm pleasantly surprised!! I've been a huge Sonicare advocate and this brush is great! It is much more gentle than Sonicare and I know I have a lot of patients that will appreciate that!!! So happy I tried this brush!

Burst Toothbrush

Charged it and used it this morning! Loving this brush!!

A Change.... Hopefully A Great One!

It's very light, almost too light but that's in comparison to a sonicare I've used forever. The bristles are much softer which is great but an adjustment! I'm excited to use it more!

Carinne Munson RDH

I just received my new burst toothbrush and so far I love it! The bristles seem to be smaller and more tapered than my sonicare bristles, which is easier to adapt and get at your gumline... I love it!! I can't wait to continue using this toothbrush and refer to patients, friends and family!

Bursting At The Seams!!!!

I received my brush a day ago and it is gorgeous in design! I mean it is black matte with just enough of the bells and whistles to make a gal happy. I have very sensitive gums and I was so happy that this brush was easy on them and there was no bleeding and my teeth felt ten times cleaner than other brushes I have tried. I even compared it to my husbands toothbrush that he cherishes because seriously he loves having a clean mouth and I changed the head on his and it was tough and uncomfortable, so when I tried Burst again I was so happy to be pain free, great smile, and such a clean mouth feeling. I would never use another.

Great Sonic Brush!

I have used and owned different brands and types of sonic brushes... they do not compare to the Burst brush. The soft bristles are gentle on areas of recession and sensitivity. You can see the working interproximal and it feels very clean. I especially like the massage setting for stimulation of the gums considering I do have areas of recession. This brush is gentle and effective. I will be recommending this to my patients. Lauren Bauer, RDH