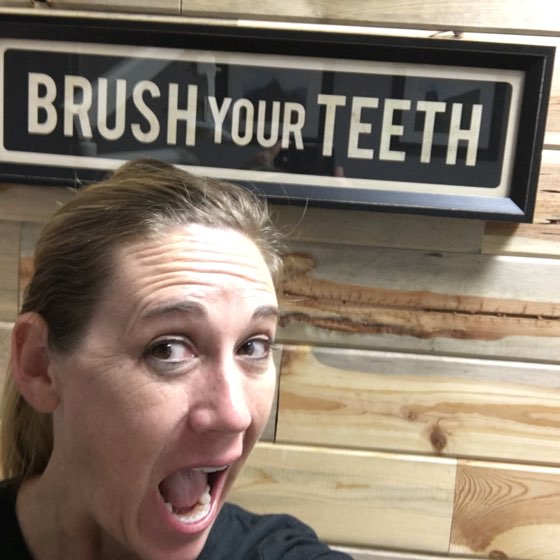 Angie Rhoades
Your Dental Hygienist
"I am a long time user of the "other" sonic brush, and prefer sonic technology to spinning brushes. I am loving the sexy black handle, oh yeah, I called ..."
The most powerful and most effective toothbrush on the market
33,000 Sonic Vibrations per minute
4 week battery life
Charcoal bristles to whiten your teeth
Endorsed and recommended by 1000's of Dentists and Hygienists
$39.99 | $69.99 + FREE Shipping
Via subscription only. $6 per replacement head, cancel at any time.
3 Brushing Modes
Find your perfect partner with our 3 brushing modes — whitening, sensitive and massage
Quadpacer Timer
Every 30 seconds you'll feel a gentle vibrating reminder to move on to another part of your mouth
33,000 SONIC VIBRATIONS PER MINUTE FOR A SUPERIOR CLEAN
The rapidly vibrating brush head guarantees a deep clean every time
BURST SONIC TOOTHBRUSH REVIEWS
Dental Hygienist

The brush is very gentle, and the charcoal bristles made my teeth feel smooth and appear brighter. I'm definitely a fan!

I Love Burst!

I'm a RDH and always on the search for new and effective dental products I can recommend to my patients. I wanted to try the Burst electric toothbrush based on positive feedback from some of my colleagues. I've used Sonicare for years and wanted to give it a try. I am so impressed by how clean my teeth feel after using it! I've tried other brushes in the past who have failed to meet my expectations. Some of them were either too aggressive, or didn't seem to remove all of the plaque. Burst, however, is different. The customizable settings are a nice feature and I really like the charcoal bristles, it's very unique. It's very aesthetic and has a sleek design. I'm confident in recommending Burst to my patients. Not only does it give you a great cleaning experience, but it comes at a great price!

I Love It!

My teeth feel great! Extremely clean! I love the brush! Bristles are very soft and fit between the teeth tooth. The pulsating option gives my gums a nice massage. The brush head size is perfect if anyone!

Great Toothbrush!

Amazing design and concept! I constantly struggle with patients who don't want to invest in an electric toothbrush, so this is a wonderful price point for them!! I? love the sleek design and color options!

RDH's dream toothbrush

I really like the sleek design of my new brush. I ordered it in black since all of my other brushes are white. Burst was easy to assemble and came pre-charged. I tried mine in all settings but liked the whitening mode best. Most of all I loved how my clean my teeth feel after brushing as opposed to my other electric brushes. The bristles are pointy so they actually feel like they are getting in between the teeth, into the gum line & under my lingual bar. Burst also has a rubber back for tongue scraping which I love. I will definitely recommend this toothbrush to my patients!

Needs Travel Case

Loved the design. Teeth felt extremely clean. Wondering how long handle is expected to last. Really miss the travel case.

The Real Deal

I LOVE this brush!!!! This brush measures up to the more expensive brands out there on the market. It's sleek design, brush speed options and charcoal lined bristles put this brush at the top of my list of recommendations to my patients. The reasonable price can't be beat!!! Now all my family, friends and patients can own a sonic brush without breaking the bank! Thanks Burst!!! I'm a fan for life!!!!